---
With ApiOmat you have the possibility to upload, download and delete images and files. There are three ways to do this:
Via Dashboard

Via SDK

Directly via any HTTP client / library, like cURL
With the Dashboard, you can only add static data to existing objects that have an image or file attribute. With the SDKs or manually, you can additionally upload data to your backend that's not attached to an object.
Via Dashboard
Upload
If you want to upload images you can use the dashboard. Just create a new Module with a class, which has an attribute of the type "image" and deploy your app. Now go to the "Data" tab, add an object of that class and click into the table cell of the image attribute. Choose the image you want to upload and confirm.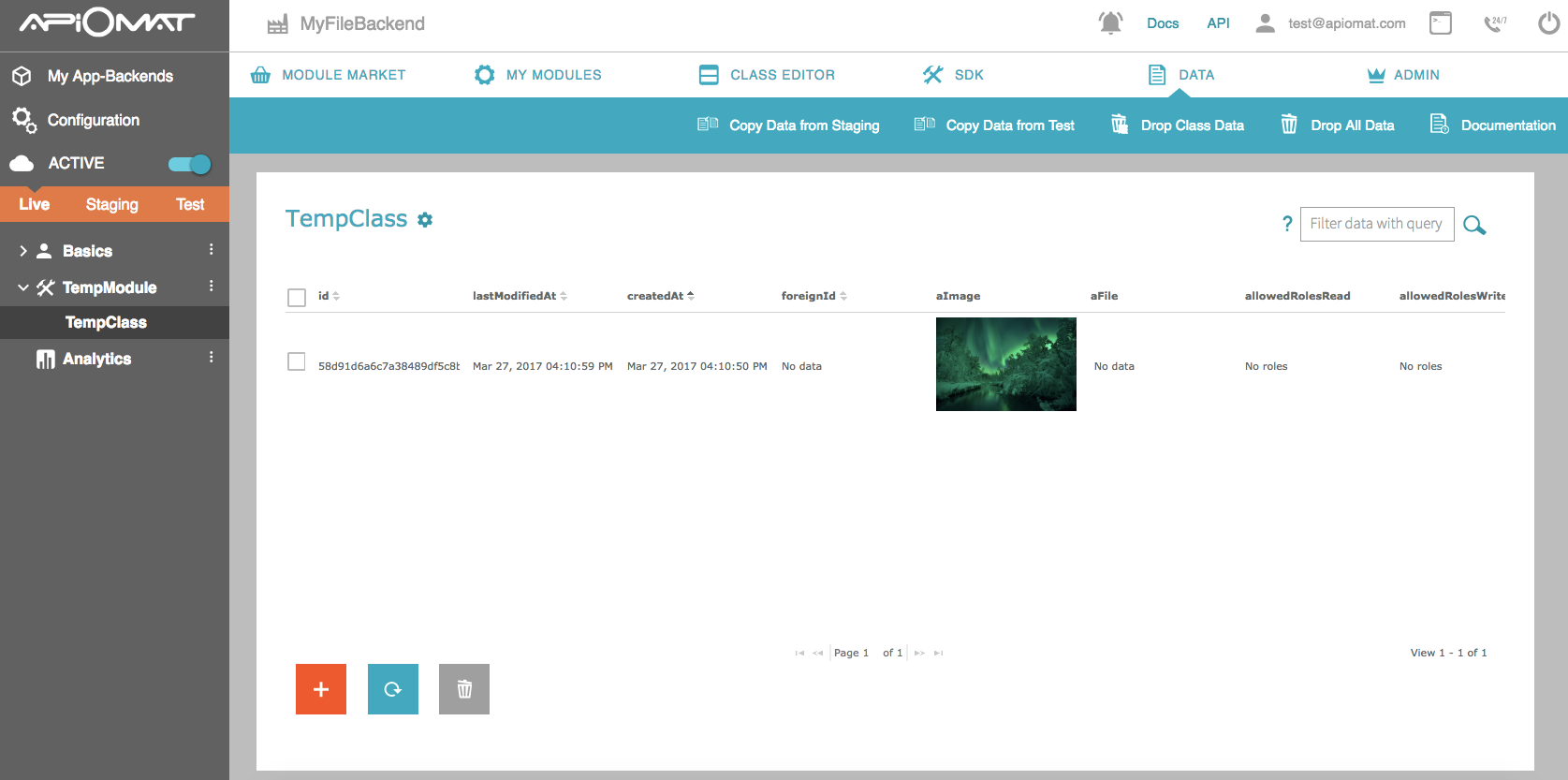 For files it's pretty much the same.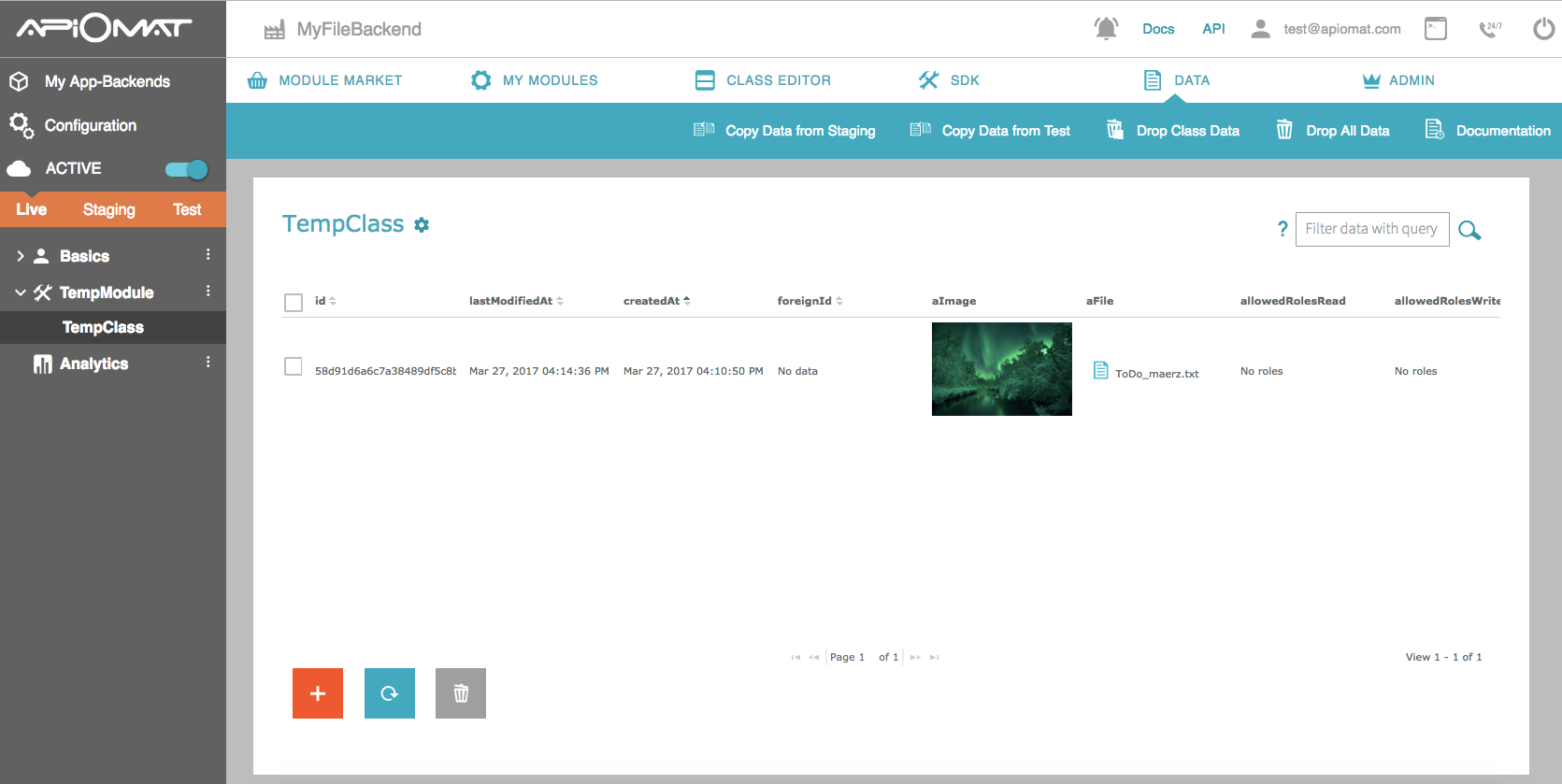 Download
If you want to download a file or picture click on the picture icon in the dialog or on the clip.

Via SDK
For info about how to deal with files and images in our SDKs, please check out our SDK Reference.
Via cURL
The REST API for managing images and files is documented in the ApiDocs.