Import Images
You can add images by clicking on the Import Image / Graphic button in the top navigation bar.

You can then choose the desired image/graphic. ApiOmat Studio will ask you whether you want to draw a box or fill the full screen with the selected image.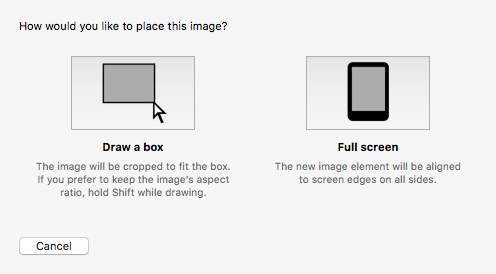 Left: Draw a box; Right: Full screen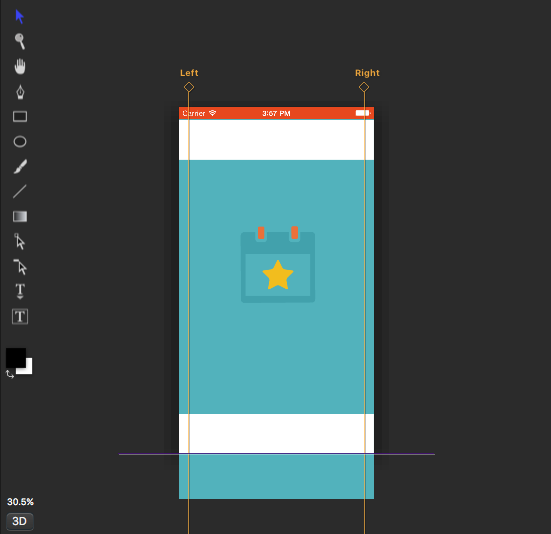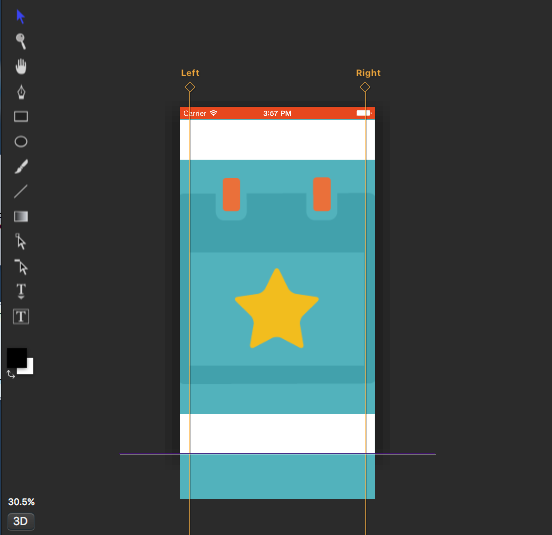 Hold the Shift key to keep aspect ratio. You can also edit the size after drawing the box. Select the element, navigate to Layout on the right and edit the settings under Physical Size.
Replace Images
Double-click on the element. The inspector on the right will change its content. There you can change the source path of the image or browse for a different file.