Fills
Double-click on the element. On the right, you can choose between different fills - color and gradient.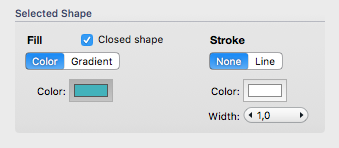 Click on the color area and the common color palette will appear: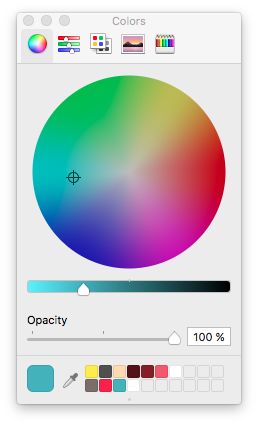 Select Gradient and the gradient section will appear below: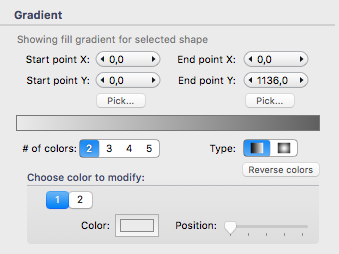 Borders
Similar to the fill setting, just double click on the element and find the stroke settings next to the fill settings on the right.
Shadow
Select the element and edit the shadow settings in the inspector under Element > Element Style > Shadow.